101 results total, viewing 41 - 50

GIRARD, Kan. — Crowder College head baseball coach Travis Lallemand is this year's recipient of the Girard High School's Family, Career and Community Leaders of America (FCCLA) Outstanding …
more
By Aaron Pyle/Morning Sun Staff
|
11/5/22
The Frontenac girls and boys cross country teams took first and second, respectively, at the Columbus Invitational at Brush Creek Golf & Grill in Columbus on Tuesday. The girls finished first …
more
Staff Reports | sports@morningsun.net
|
9/29/22
The Girard High School girls golf team finished third at the Countryside Invitational hosted by Baxter Springs on Monday afternoon. The Trojans finished the nine-hole tournament with a team score …
more
Staff Reports | sports@morningsun.net
|
9/28/22
CHEROKEE, Kan. — The Southeast High School volleyball team swept Altoona-Midway and Pleasanton at home on Tuesday. It was also Senior Night for the Lancers' two seniors, Malia Vinson and …
more
Staff Reports | sports@morningsun.net
|
9/28/22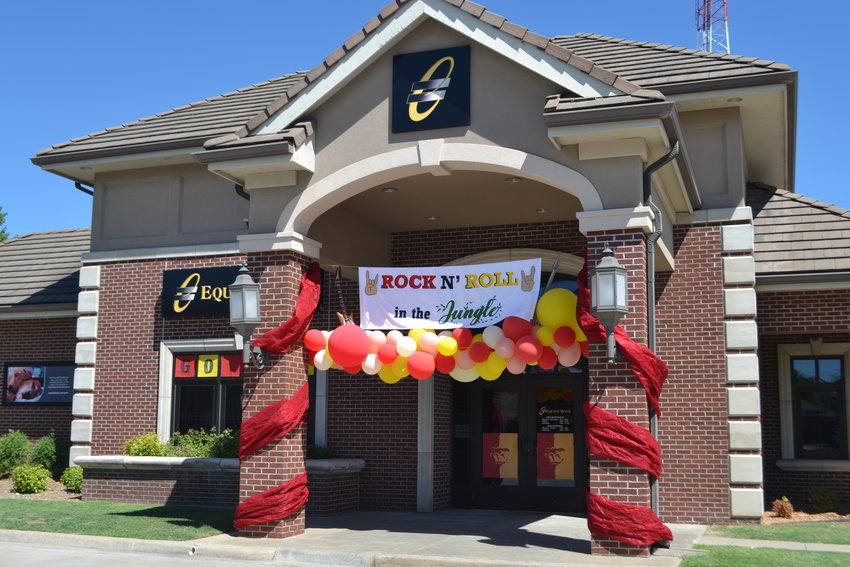 Numerous Pittsburg businesses and other organizations, just a few of which are shown here, participated in this year's Paint the Town Red decorating contest.
more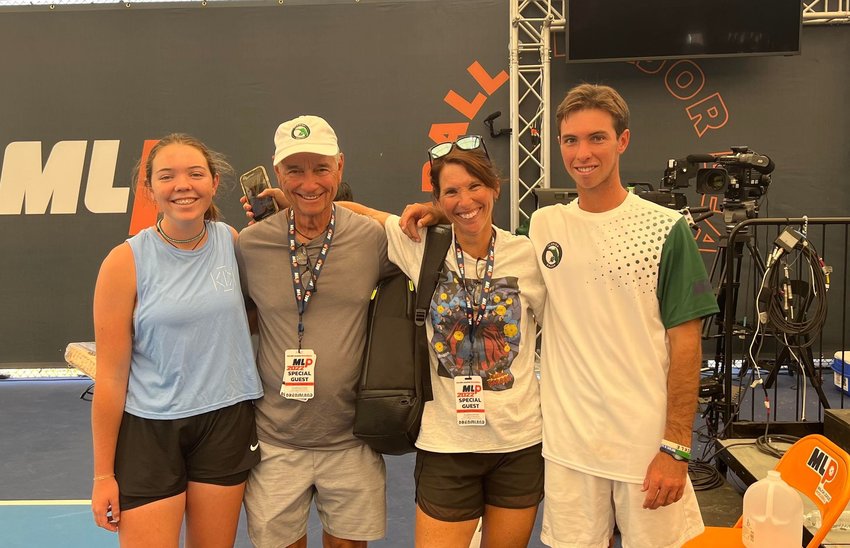 Pickleball has become one of the fastest-growing sports in the United States. According to a study by the Sports & Fitness Industry Association, sports participation has nearly doubled in the …
more
By Aaron Pyle/Morning Sun Staff
|
8/29/22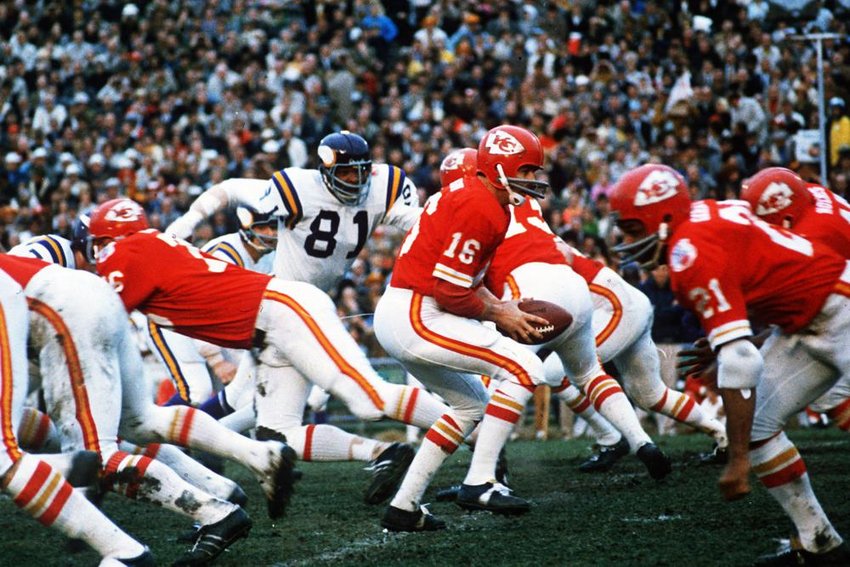 On August 24, 2019 I covered my first NFL game where the Kansas City Chiefs lost a pre-season game 27-17 to the San Fransisco 49ers, the team they would end up beating in the Super Bowl 5 ½ months later.  And it was also the moment I had the opportunity to meet Len Dawson.  
more
By Sam Kombrink / skombrink@morningsun.net / Morning Sun Staff
|
8/25/22
You'll soon notice more crimson and gold in Pittsburg than usual: Paint the Town Red Week is coming up!  This year's theme: Rock 'N Roll in the Jungle.  
more
Special to the Morning Sun / news@morningsun.net
|
8/17/22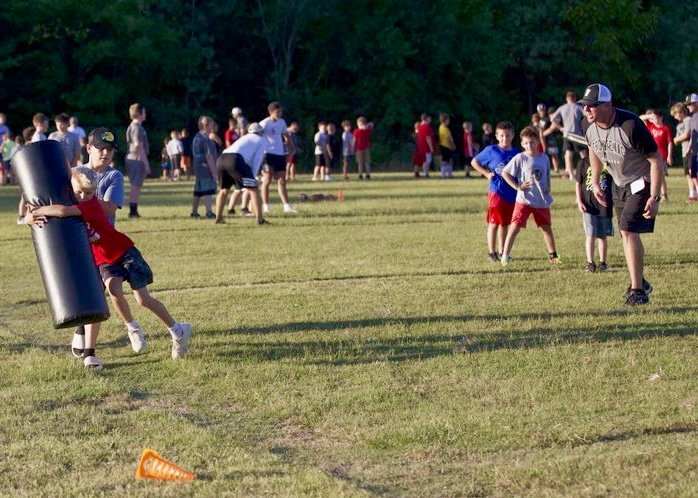 Before the season kicks off, kids in grades 1-6 got to learn football fundamentals free of charge from Frontenac Raider coaches on Wednesday and Thursday at the Frontenac Sports Complex.
more
By Sam Kombrink / skombrink@morningsun.net / Morning Sun Staff
|
8/10/22
In this month's National Baseball Congress World Series held at Wichita State's Eck Stadium, the Hutchinson Monarchs squared off against the Seattle Studs in the opening round of the …
more